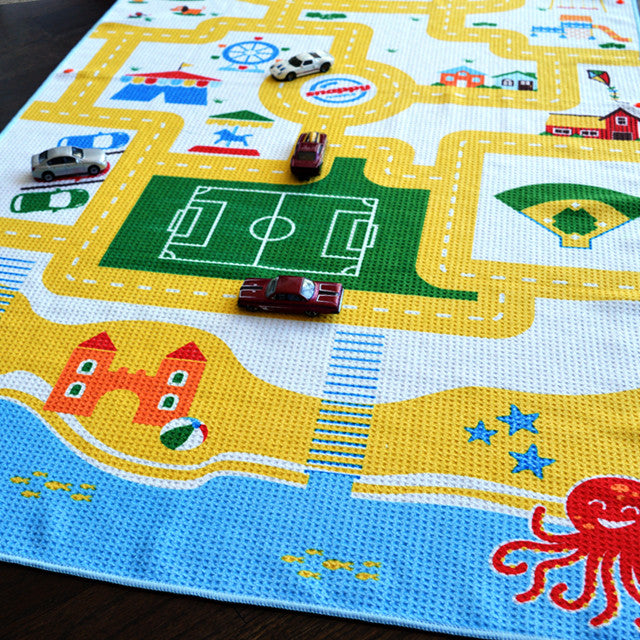 New Kids Beach Towel Design! Microfiber Kids Beach Towels
We have been busy this winter designing new products for 2016!
When we switched to our unique textured microfiber late last year, this opened up a whole new range of possibilities over our previous cotton fabrics. The new textured microfiber towels allow for highly detailed printing, among the many other benefits of a compact yet comfortable swim & travel towel or microfiber beach towel.
Play Mat Towels for Kids are now available on SnappyTowels.com! They are 50" x 27", the same size as our medium sized adult Swim & Travel Towels, which is big enough to act as a changing cover for kids of any age, but still small enough for a 2 year-old to wear over their shoulders like a poncho or cover-up without tripping on the edges of the towel. After all, something magical happens when you snap a towel on to a youngster and they can run hands-free. So we don't want to trip anyone while they sprint off into their imagination.
The Play Mat Towels, and our other microfiber kids beach towels all have 6 pairs of safe, durable plastic snaps, so that they can be fastened over the shoulders or around the chest or hips of larger kids and teens to dry off, shelter from the sun, cover up, or use as a changing towel. The towel can even be snapped together lengthwise to make a beach bag!